Pollards install Igen 150
---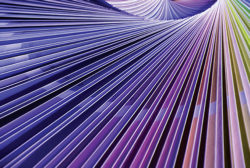 31st March 2014
Pollards can announce that an iGen 150 digital press by Xerox has been installed.
Sales Director Douglas Myatt said "The new press is able to print in higher definition than previous generations of digital presses which we believe is vitally important to our clients' marketing campaigns. What's more, the larger printing size and increased speed means that we can offer very quick turnaround times and cost effective prices for printing client's marketing campaigns"
"The larger sheet size of 364 x 660mm opens up a wider range of products that can now be printed digitally. This includes A6 6 page formats, A4 4 page landscape and A4 capacity folders, all of which can be personalised with variable text and images to produce targeted one to one marketing".
"The latest cutting edge technology produces stunning eye-catching images which provide a true alternative to litho print for low quantities and variable print applications".