In-house
Mailing Specialists
We can help with your mailing requirements; we can offer advice and support on how to best achieve your desired results. By utilising our design, print and mailing services you will only need to work with us to complete your project with the minimum of stress. We provide a design, print and mail out service for postcards, flyers, and brochures, as well as billing and door drop mailings. Our streamlined service saves time, effort and cost and our clients regularly provide positive feedback as they take more control over quality and deadlines. Using the latest technological advances in data selection, mail sort and delivery, Pollards provide top value, fast turnaround and effective mailing solutions. With discounts on postage, mail fulfilment is an excellent marketing tool and far more successful than e-shots.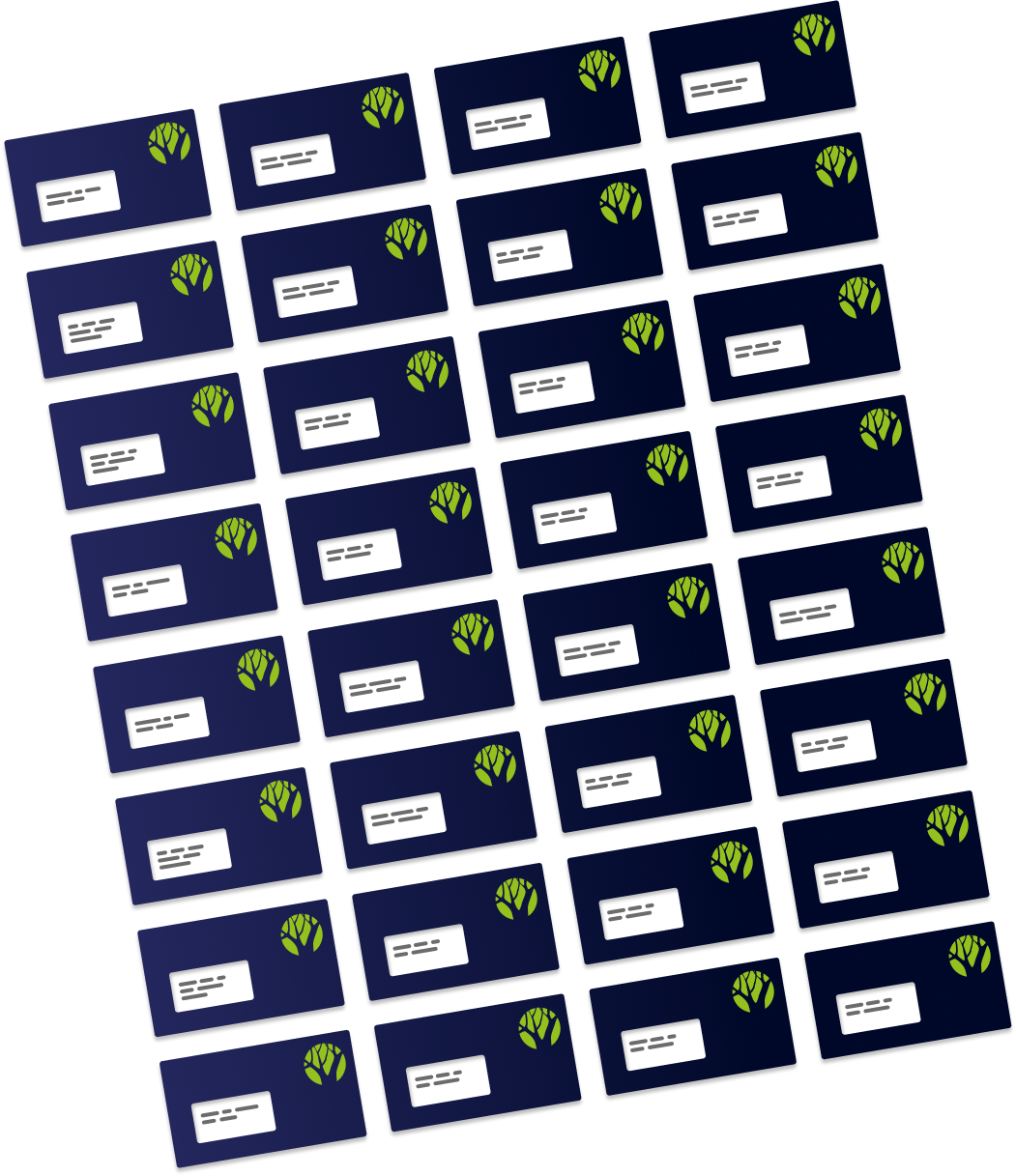 Direct Mail & Marketing
Still the best way to get individual attention
Campaigns including mail perform around
30% better

than campaigns that didn't.
Our Mailing
Services
Advertising Mail
If you want to reach new or existing customers and promote your business, mail can help. You can use mail as part of your marketing mix whether you have customer data (names and addresses) or not.
Transactional Mail
Send quotes, reminders, invoices or business information via our secure print driver from your own desk. No need for you to print letters/envelopes, enclose or use expensive franking machines. We can send your letters cheaper than a 2nd class stamp!
Envelope Printing
From Donation Envelopes to Business Reply Envelopes, we do the works when it comes to envelope printing. From small 70mmx100mm to C4 Board Backs. Including Self Seal, Gummed and Peel + Seal.
Brochure & Magazine Mailing
Send your marketing brochures/magazines with ease using our brochure mailing. Send your brochures in branded envelopes or as a naked mailer using our brochure overprinting solutions.
Partially Addressed Mail
Highly targeted, powerful way to reach potential customers without requiring their personal data. Instead of addressing a mailing item to an individual prospective customer, the mail item will be addressed to the household.
Postcard Mailing
One Piece mailers are a great method for sending invitations, promotion of product & services, updating customers on opening times, One Piece mailers gets your message seen whatever it is.
100% recyclable & carbon negative Polywrapping & Polybagging
Your marketing media is something your proud of, why not send it in clear packaging so the first thing the addressee will see is your brand and the item your promoting! With 100% recyclable & carbon negative poly available this option even helps the environment.